"It's all about organic, biological farming and I have an interest in that," Parsons said. "One day I want to be able to at least grow some of my own food."
The sun blankets the fields and stables of the French dairy farm, cloaking its inhabitants in warm spring air. For Matt Parsons, this was his reality: beautiful scenery, and loads of cow excrement to shovel.
Parsons, a freshman computer science major from Virginia Beach, was volunteering with the international organization, World Wide Opportunities on Organic Farms, a barter system between farm owners and volunteers. Because WWOOFing focuses on organic farming, the use of pesticides, which can help ward off plant-damaging bugs, is prohibited.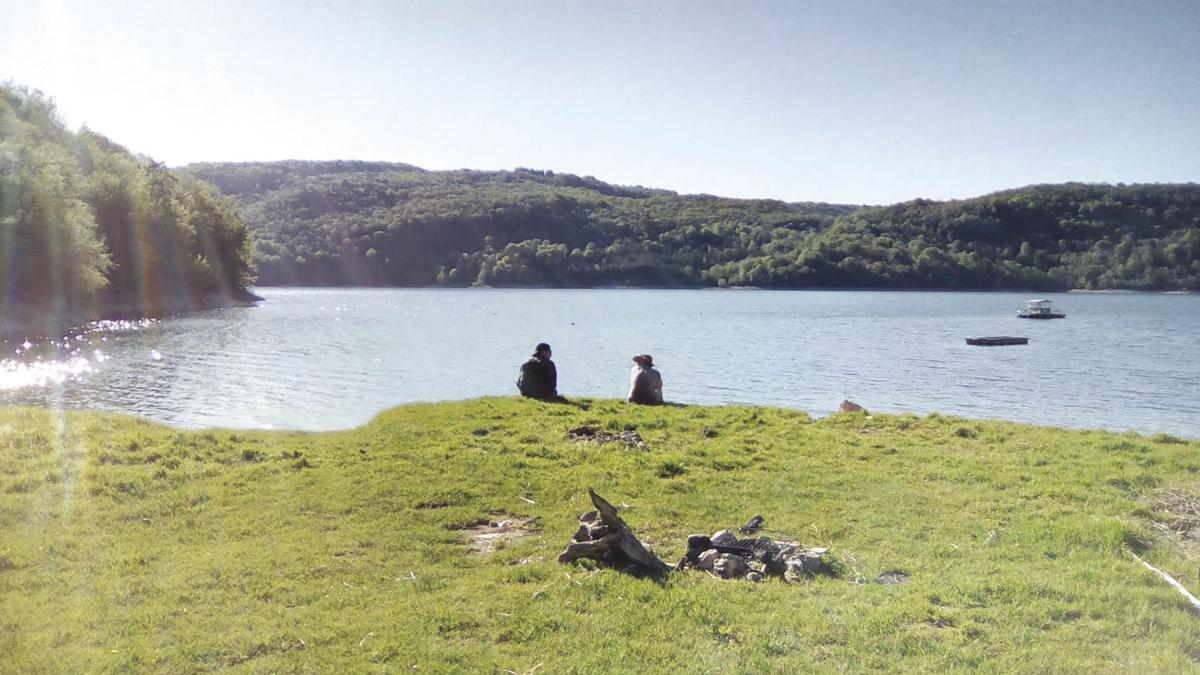 For Parsons, WWOOFing was an inexpensive way to travel while not attending college. He was expected to work around five hours a day, five days a week in exchange for free food and shelter.
"I was like, 'I don't want to do it, I'm really sick of school right now,'" Parsons said. "It's kind of bad to say, but I basically didn't apply [to college] and then the idea of a gap year hit me."
In his pursuit to find something to do the next year, Parsons directed his search to the internet, where he found WWOOFing.
His girlfriend of almost two years, Emma Lundgren, a community college student from Virginia Beach wasn't surprised by his choice to avoid post-graduate anxiety.
"I [knew] from when we first started dating that he wanted to do this whole thing and travel Europe," Lundgren said. "He went way out of his comfort zone."
Lundgren wasn't the only person in Parsons' life who took the news in stride. Parsons' parents were also supportive of his unconventional approach to traveling abroad despite concerns of him potentially not returning to college after his gap year.
"I thought the WWOOFing thing was really neat and it has a lot of opportunities," Kathy Parsons, Matt's mother, said. "I was afraid that he was going to go over and, like, stay over for a really long time, extend the trip."
To get involved in WWOOFing, there's a nominal membership fee. Parsons, who WWOOFed in Moirans-en-Montagne and Mimizan, France and Tiveden, Sweden, paid around $55. From the WWOOF France website, for example, he gained access to a list of hosts who could be contacted.
"It's all about organic, biological farming and I have an interest in that," Parsons said. "One day I want to be able to at least grow some of my own food."
The Independent has cited that the rapidly growing WWOOF program had an increase of 7,400 U.S. volunteers in just five years.
After beginning his trip in Sweden, he traveled to a dairy farm in the mountainous region of Moirans-en-Montagne, France.
"It was like cheese all the time, which was good … and they made their own bread," Parsons said.
Food was much less dairy-heavy and more plant-based on the vegetable farm where he worked in Mimizan, France — a city in the southwest of the country. This made Parsons subject to a mostly vegan diet, which wasn't entirely his choice.
Responsibilities of WWOOFers vary based on location and the needs of the farmers who host WWOOFers. When Parsons WWOOFed in Tiveden — an isolated, forested area in southern Sweden — he had a multitude of jobs.
Parsons' volunteer work at the hostel ranged from clearing out wood to painting.
At the vegetable farm in France, Parsons had a more consistent schedule, working until lunch and having free time in the afternoons.
The vegetable farm would sell its crops at two local markets each week and a portion of Parsons' job on the farm was bug control.
"The larvae that were on the leaves … we had to just take our fingers and squish them … and roll them around," he said. "We did that for rows and rows of plants."
The growth of WWOOF has led to increased American involvement in the program.
Véronique de l'Equipe, the logistical director at WWOOF France, said in an email interview, that, in 2015, Americans represented more than 10 percent of their WWOOFers.
For Matt Parsons, WWOOFing was also a way to better his already established understanding of the French language.
While WWOOFing in Tiveden, Parsons got news of his acceptance to JMU. His mom's worries were for naught.
"Overcoming the challenges and like learning a bit of new languages and experiencing new cultures — it's really worthwhile," Parsons said.
SOURCE: The Breeze – James Madison University's student-run newspaper